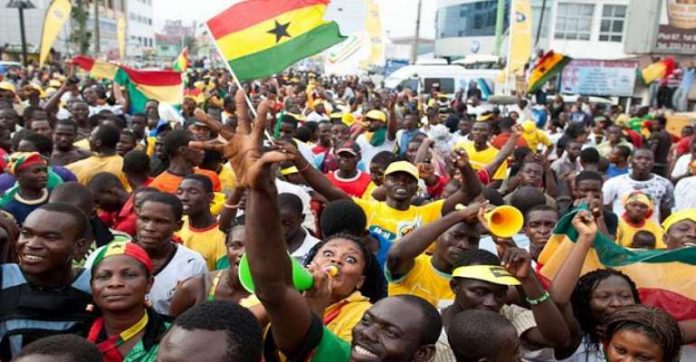 Do you know the 15 easiest and fastest ways to learn Twi and any other language within a short period of time? Well, let me take you through these simple, easiest and fastest ways to learn Twi and any other language.
1. Live in a Twi speaking community: As you live and interact with people, you will learn and understand the language better and even know the correct pronunciation of some words.
2. Watch Twi and English translation movies and Twi Tv Programs: Some Twi movies have English translations. You can make do with this just that it may be boring a bit when you have to pause the movies and get the words right before moving on. Alternatively, you can rely on some interactive educational videos.
3. Join Twi and English Speaking Churches with translations: One of the fastest and easiest ways to learn any language especially Twi is to join any church that does translation from English to Twi. The sermons being translated cut across many issues of life and you are good to go in those churches.
4. Memorization: You can assist yourself with some flashcards, jotter and other pocket size books that can assist you to quickly glance through some keywords and keep memorizing them.
5. English and Twi Dictionary: Of course, there are some Twi and English Dictionaries available. You can surely get some to buy if only you search for them.
6. Be ready to do simple exercises by yourself or from self help books: If you do not try your hands on some exercises, you may not know how you are doing to determine how fast you are catching with the language.
7. Discipline and commitment: Your consistency, discipline and readiness to learn the language without failing will assist you in many ways.
8. Enroll in Twi learning classes: You can join some adult education classes or some lessons specifically organized to assist people to learn both Twi and English.
9. Download some Good Twi Learning Apps: We are in the era where apps can assist you to learn a lot. Login to Google Play and start downloading some useful apps that can assist you in many ways.
10. Download English and Twi Bible Apps: As you read your Bible on your phone each day, one of the fastest and easiest ways to learn a new language is to use the parallel Twi and English Bible apps. This helps you to know the direct translation of some words.
11. Learn from Twi sign boards and notices: Ghanaians are very generous with writing some catchy and interesting quotes on their cars, shops and other properties in Twi. Try to get the meaning of almost everything you see if possible.
12. Listen to and learn some Twi songs and rhymes: Songs are very powerful. There are some simple English songs and hymns with Twi translations. Learning how to sing an English song in Twi is one of the fastest and easiest ways to learn Twi and any other language.
13. Incorporate Twi Speaking into your daily activities. Look for a friend and people you can daily speak Twi and English with them. Try to use easy conversational words in Twi like "Me daase" meaning "Thank you". Until you speak out the little you know, you may never be motivated and corrected to learn more.
14. Listen to Twi News: Although listening to Twi news can be a bit difficult, watching the headlines on the screen which are normally written in English will assist you to know what is being said.
15. Use audio devices: Hearing and listening to some audio recordings in English and Twi translations can assist you a lot. You can repeat the lesson as many times as you want until you have a firm grasp over the lesson.
Learning any language may seem difficult but when you make up your mind and remain committed to it, you can achieve great success within a short time.