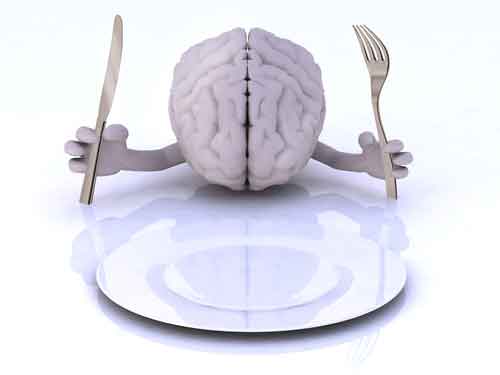 What have you been feeding your mind with? The very things you feed your mind with can either build you up or destroy you. In this article, we shall look at the 5 habits that feed your mind.
The 5 Habits That Feed The Mind
Imagination:
Imagination is the ability to form a picture of something that you have not seen. You cannot produce something you cannot imagine. It is often said that necessity is the mother of invention. There is some truth in that but imagination is the womb of invention. People who do not know how to use their power of imagination will not be able to engage in novel actions.
Imagination is the tool we use to interact with the abstract world to bring into being new concepts. Every product we see in the world is the outcome of someone's imagination. If you can imagine, you can make things happen in your life and in the world around you.
Introspection:
Introspection is the process of examining your own thoughts and feelings. You don't pursue a course of action simply because it comes to mind. You have to subject every idea to scrutiny. Is it helpful? Is it inspiring? Is it balanced? Will it offend? Is it intelligent? Will people understand? Can I apply it productively? Introspection is an objective conversation you have with yourself.
When you learn how to do introspection, you will grow your analytical skills and ultimately improve your sense of judgment.
Observation:
A mind that is strong is one that is relevant and is in touch with the realities of the world. Observation is the tool we use to stay in touch with society. It helps us to be abreast of our world and responsibly engage with its elements.
If you want your ideas and actions to matter, you must pay attention to what people say and do. You must pay attention to your environment. You must also listen to the news to be abreast of what is going on in the world. This will help you create an idea bank to withdraw from as well as help establish a point of contact for the issues you are interested in.
Reading:
Reading produces a leading mind. If you read, you feed your mind with information that becomes a basis for your thoughts. For you to pursue actions that are responsible, it is crucial that you read information that edifies. This practice should not be an occasional practice but a regular practice. Even if you cannot read widely, you must read wisely. Reading opens you up to new words, new worlds and new experiences.
Networking:
If you network with the right people, you will stretch your creativity. Learn how to spend time with people who are inspiring and insightful. A conversation with a well-informed person goes a long way to fortify yourself with wisdom. Don't be mediocre or casual about your network. Be intentional.
Feeding your mind is a great way to fortifying your life. Don't allow your mind to be poisoned by careless absorption of information. Let your dreams and aspirations in life shape what you allow to occupy your mind.
Before you go, kindly tells us your views by commenting on the 5 habits that feed your mind.