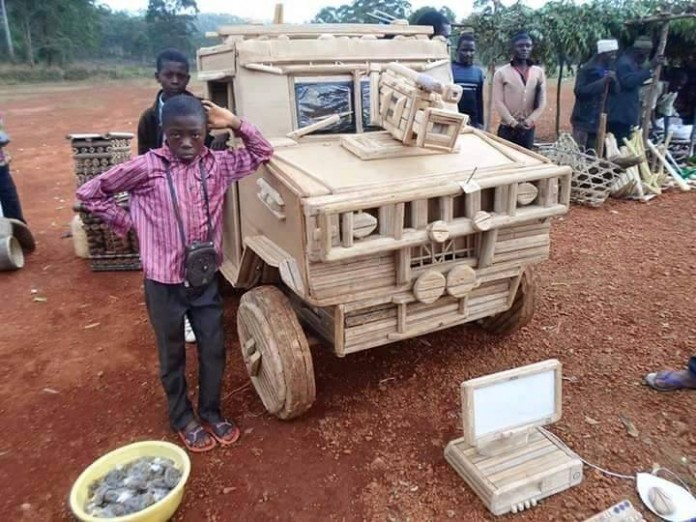 Africa has got talent. And that is depicted in the creative works of this African boy who was able to transform his ideas from the imagination stage to the realization stage.
African leaders need to provide the enabling environment for creativity, innovation and the opportunity to explore one's talent.
If this boy was able to use wood to create this, then he can do better when exposed to the right environment and provided with the needed logistics and the right technology.