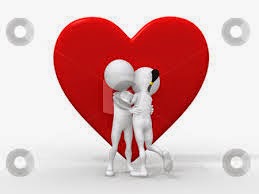 Love is divine. Oh yes! Love is divine. All of a sudden, life becomes more meaningful and worth living to the fullest when you meet the right people but the opposite is suicidal.
My life has been greatly influenced by two strong forces: the power of God and the power of love.. The power of God caused me to rediscover the hidden potentials in me and love opened my eyes to know who truly can assist me to harness and tap into the untapped.
By divine revelation, I know why you came into my life and by association, I've 
known your true value and the worth of the connection. Your presence brought much essence into my life. Coming into my life is an eye opener. 
Time, situation and people may change but the heart you touch with indelible love will still remember you even in silence. In your silence, I understand what you mean through the power of connection.
Today, I have something bubbling up in my heart. My heart is full, my mind is made up and my lips are not zipped this time. I just wanna say you are specially special. If meeting you is a miracle, then I thank the oracle that connected us. Thanks for being there for me. Coming into my life is divine. You are indeed a precious gift to me.