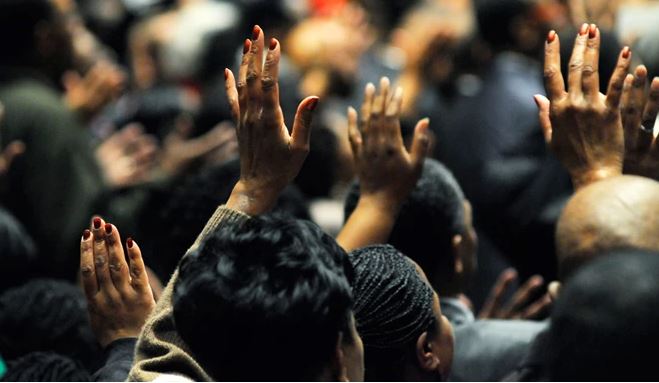 Christian leadership is a sacred responsibility that calls for a distinct set of qualities and characteristics. Leaders within the Christian context are entrusted with guiding and serving others in alignment with God's principles and purposes. The 5 C's Essential Qualities of Christian Leadership – Calling, Conviction, Competence, Confidence, and Character – form a strong foundation for effective and exemplary leadership. In this article, we will delve into each quality, examining their significance and exploring relevant biblical references that highlight their importance in Christian leadership.
Guess you haven't read this yet. Please do click on the link 20 Ways To Become an Effective Christian Leader
1. Calling: At the core of Christian leadership is the divine calling from God. It is not a career choice or an ambition, but a spiritual summons to serve in a specific capacity. Calling sets Christian leaders apart, aligning their purpose with God's plan for their lives. This calling comes with a deep sense of responsibility to fulfill God's purposes and to be obedient to His leading. The Bible says "But you are a chosen people, a royal priesthood, a holy nation, God's special possession, that you may declare the praises of him who called you out of darkness into his wonderful light." (1 Peter 2:9)
The Apostle Paul's life is a prime example of a profound calling from God. He was dramatically transformed from a persecutor of Christians to an apostle called by God to spread the Gospel. His calling motivated him to endure hardships, spread the Good News, and live a life devoted to God's purpose.
2. Conviction: Conviction refers to the deep-rooted beliefs and principles that guide a Christian leader's decisions and actions. These convictions are rooted in God's Word and provide a moral compass amidst challenges and temptations. Leaders with strong convictions are unwavering in their commitment to biblical truths and godly values. The Bible says that "For we walk by faith, not by sight." (2 Corinthians 5:7)
The Apostle Peter demonstrated profound conviction when he boldly preached the Gospel before religious leaders despite facing threats and persecution. His unwavering faith in Jesus Christ empowered him to stand firm in the face of adversity.
3. Competence: While spiritual calling and conviction are essential, Christian leaders must also strive for competence in their areas of responsibility. Competence refers to the development of skills, knowledge, and expertise that enable leaders to serve effectively and steward the talents and resources entrusted to them. "Do your best to present yourself to God as one approved, a worker who does not need to be ashamed and who correctly handles the word of truth." (2 Timothy 2:15)
In the parable of the talents, Jesus emphasized the importance of being faithful and competent stewards of the resources God has given us. Leaders are called to develop their abilities and use them for the expansion of God's kingdom.
4. Confidence: Confidence in Christian leadership does not stem from self-reliance but from knowing that one is called and empowered by God. It is the assurance that God's strength is made perfect in weakness and that He is faithful to fulfill His promises. Apostle Paul says that "I can do all this through him who gives me strength." (Philippians 4:13). The Apostle Paul's life exemplified confidence in God's strength. Despite facing numerous hardships and challenges, Paul remained steadfast in his faith, knowing that God's grace was sufficient for him.
5. Character: Character forms the bedrock of Christian leadership. It encompasses integrity, honesty, humility, and consistency in behavior, regardless of circumstances. A leader's character reflects their devotion to Christ and significantly influences their effectiveness and influence. "The integrity of the upright guides them, but the unfaithful are destroyed by their duplicity." (Proverbs 11:3) The life of Joseph in the Old Testament serves as a profound example of godly character. Despite facing trials and temptations, Joseph remained faithful to God and demonstrated impeccable character, ultimately rising to a position of leadership in Egypt.
Conclusion
The 5 C's Essential Qualities of Christian Leadership – Calling, Conviction, Competence, Confidence, and Character – intertwine to form a robust foundation for effective and impactful leadership within the context of Christian principles and values. A Christian leader's calling serves as the initial divine summons and direction from God, infusing their leadership with purpose and direction. Conviction rooted in biblical truths enables leaders to navigate challenges and make godly decisions.
Competence, the development of skills and knowledge, empowers leaders to serve effectively and steward resources for God's glory. Confidence in God's strength fosters assurance in the face of difficulties and empowers leaders to walk in obedience. Lastly, character forms the moral fabric of leadership, reflecting devotion to Christ and influencing others towards godliness.
Christian leaders who embody these essential qualities can lead with purpose, inspire others, and bring glory to God through their leadership. By seeking God's guidance and relying on His strength, Christian leaders can have a transformative impact on their communities and contribute to the advancement of God's kingdom on earth. Aspiring Christian leaders are encouraged to study these qualities and cultivate them in their lives to become effective and influential leaders, serving as instruments of God's grace and love in a world in need.
What are your thoughts on the 5 C's Essential Qualities of Christian Leadership. Share your experience with us.