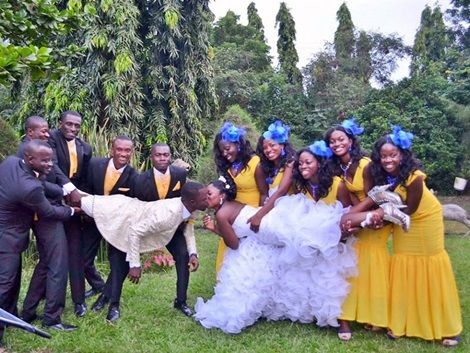 Can you caption this photo of the week? Well, we have decided to call it: "You May Fly to Kiss The Bride".
Weddings come with a lot of wonderful styles, surprises and poses to take some memorable pictures but sometimes, some of the pictures leave much to be desired.
A lot of preparation goes into planning and preparing for weddings and marriage. Sometimes, people pay some event organizers to suggest wonderful poses for them. These days, people try to do something funny and memorable and sometimes, some of these pictures go viral.
Our team member chanced on this photo. Once again, the question is can you caption this photo? Tell us how you will name this photo of the week by commenting. We have decided to caption it: You May Fly and Kiss The Bride.