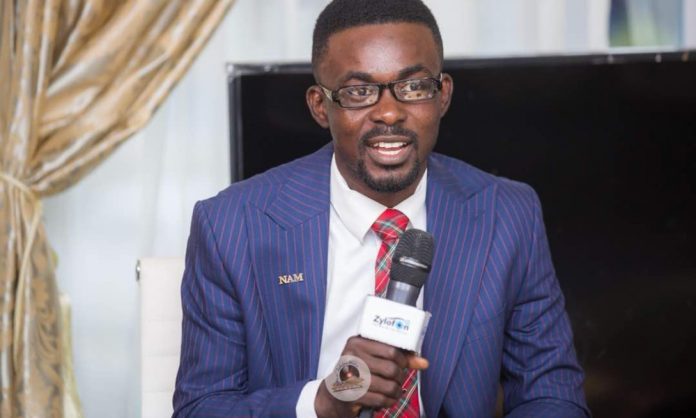 The NAM1 Menzgold saga is no doubt, one of the most talked-about issues in Ghana to the extent that, newborn babies may be wondering whether NAM1 or Menzgold is part of their new vocabularies to learn.
In the year 2016, DKM – Diamond Micro-finance Ltd collapsed and it became both a national and a political issue where the huge investments of thousands of Ghanaians were locked up.
In August 2017, some Ghanaians were horrified and feared for the loss of their money and huge investments when the Bank of Ghana (BoG) gave Ghana Commercial Bank the green light to take over and acquire two local banks, thus UT Bank and Capital Bank that were struggling to operate in the economy.
As if that was not enough, the year 2018 also came with its own mixed feelings for investors and those interested in saving their money in some banks. In August 2018, the Bank of Ghana announced the creation of Consolidated Bank to take over 5 banks struggling to operate in the country. These 5 banks were Unibank, The Royal Bank, Beige Bank, Construction Bank, and Sovereign Bank. The year 2018 could have ended peacefully when the NAM1 Menzgold Saga also struck to kill the happiness of many Ghanaians leading to unrest among the thousands of individuals who have heavily invested in Menzgold.
Now, NAM1 has been arrested and prosecuted and the court has ordered for the selling of Menzgold properties but can that alone solve the problem and pay off the huge investments of individuals? The question is: are Ghanaians really learning from the turn of events right from DKM to Menzgold? Here are some lessons you can learn from the NAM1 Menzgold Saga.
10 Lessons To Learn From NAM1 Menzgold Saga
Learn from the past: Failure to learn from the past can really cost and cause you dire consequence in both the present times and in the future. Beware of Ponzi Schemes in the system. There is an African proverb that says: "When the frog in front falls into a pit, the rest take caution". Learn from the downfall of others and take precaution.
Never desire to become rich overnight. Success is a process so do not bank your full hope on anyone or any institution that promises to make you rich quick.
People are also reading: 16 Consequences of Living Your Life Anyhow
If you rush in life, you will crash. All the banks that have crashed in the market in one way or the other rushed into operation without proper structures and funds. A lot more also rushed to venture into other areas where they have not yet developed the roots and wings to operate in those areas. Take time!
Every shortcut to riches has a shortcut to fall. We have many sad stories of individuals, groups of people, churches, and companies that took loans to invest in NAM1's Menzgold. Is it really prudent to borrow and invest? Think about it!
Don't invest blindly, seek experts' advice if possible. Do proper research and this can assist you to know how risky it is to invest in a particular company. If possible, seek experts' ideas about a particular field you do not have many ideas.
Don't ignore the warning signs. To a lot of Ghanaians suffering in this NAM1 Menzgold saga, they could have avoided the dangerous trap of NAM1 when the Securities Exchange Commission (SEC) and Bank of Ghana started giving the warning signals but they stubbornly got stuck to NAM1's juicy ice-cream and were still enjoying the huge interest they were getting from Menzgold.
Know when to withdraw and discount your investment: Learning to invest your money somewhere is mere knowledge. Wisdom is knowing when to withdraw and discount your investment before disaster finally strikes. The wise investors withdrew their investments long ago the moment they sensed danger and took a clue from SEC and BoG's earlier warning before NAM1's Menzgold was crashed by SEC and BoG.
Trending Article: 11 Bad Perceptions People Have About Singles Whose Marriages Delay
Don't only store your treasures on earth: In Matthew 6:19-21, Jesus encouraged Christians not to only save on earth but to store their treasures in Heaven. Life doesn't end on earth alone. There is a better place after death.
Where your treasure is, there your heart is: The news of NAM1's Menzgold saga alone caused some people to meet their untimely death and many more cannot sleep in their own home. In Matthew 6:21, the Bible says where your treasure is, there your heart is
Judgment Day will surprise you than NAM1 Menzgold: Many people will realize that what they did with their lives was a bad investment no matter how huge the amount was. Some people