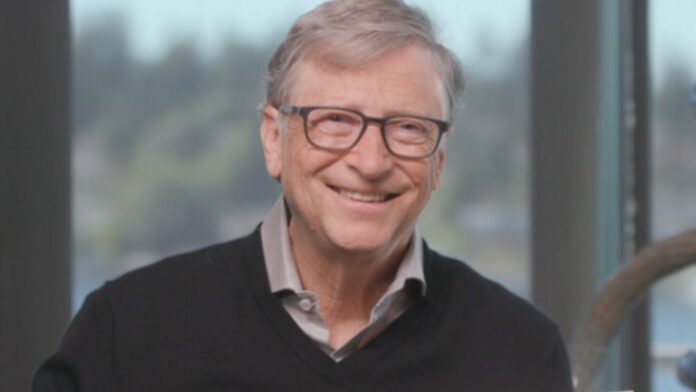 The name Bill Gates has been a worldwide household name for a very long time for three reasons: his wealth as one of the richest men in the world, being the cofounder of Microsoft and being one of the world's biggest philanthropists through the Bill & Melinda Foundation that sponsors efforts to fight diseases and poverty across the globe with over $6 billion each year. At the time that the wealth of other richest men in the world are increasing and moving up the richest list index, Bill Gates announced that he is ready to donate his $113 billion dollars fortune to his foundation.
The billionaire Microsoft co-founder, who launched the Bill & Melinda Gates Foundation in 2000 with his then wife, Melinda, expressed reasons to increase the non-profit plans of spending from $6bn annually at present to $9bn annually by 2026.
Announcing this move on his Twitter handle, Bill Gates said: "To help make this spending increase possible, I am transferring $20bn to the foundation's endowment this month". To explain the reason for the increment, Gates later added that "As I look to the future, I plan to give virtually all of my wealth to the foundation. I will move down and eventually off of the list of the world's richest people."
The question is are there some lessons to learn from this move and biggest sacrifice? Well, here are 7 key lessons for your consideration.
You will die and leave everything you have acquired here on earth. Bill Gates has been one of the richest men ever to live on the surface of the earth. He came to this world with nothing and will die and leave with nothing.
Plan your exit point before you die. Many people have died and left their families in confusions and unnecessary fights. While still alive, plan how to distribute or share your properties to the right people. Without this, your property will be taken and enjoyed by people you may never know and like.
Remember the poor and assist them. Jesus said, the poor you will always have around. Bill Gates foundation had only one aim: fighting diseases and alleviating people globally from poverty.
God blesses you, bless other people too. Bill Gates has been one of the biggest philanthropists the world has ever seen. He is a selfless individual.
There are two major purposes of mankind on the earth: serve the purpose of God and mankind. Bill Gates has really paid his dues and serve mankind. Although he was born into a Christian family and he had talked about raising his children in the Catholic way, some people alleged that he is an atheist.
Whatever you have in this world, make sure you work for it. Bill Gates has worked very hard for his wealth. Learn to work to acquire whatever you want in life. Avoid shortcuts in life.
Do not die with all your potentials. Though Bill Gates is not dead yet, he has really blessed the world with his ideas, inventions and philanthropist acts. Die empty! Do not die with all your gifts, ideas and potentials in life.
Did you learn other lessons from this? Share with us by commenting in the comment box.