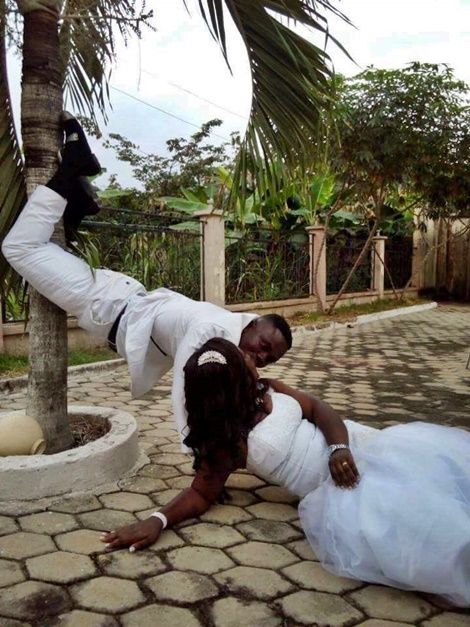 This week, our editorial team member chanced on this photo of the week and we have decided to caption it: Crazy Kiss For My Bride. 
What are some of the crazy things that you did for love when you were in a relationship? How many of them do you remember? Sometimes, you will realize that most those things were crazy, meaningless, foolish and senseless but the good thing is that, they added some fun to spice up the relationship leading to marriage.
Life is not meant to be boring. You are responsible for making life interesting and workout things for yourself. Your happiness does not depend on your partner but on the efforts you make to achieve it.
Can you also try the crazy kiss for your bride at home? At least, it could create wonderful memories worth remembering. Creativity is a key factor in everything you do in life even in kissing. Add fun to the way you kiss; make it memorable for your bride to feel loved. Learn to break away from the normal things that have become boring.