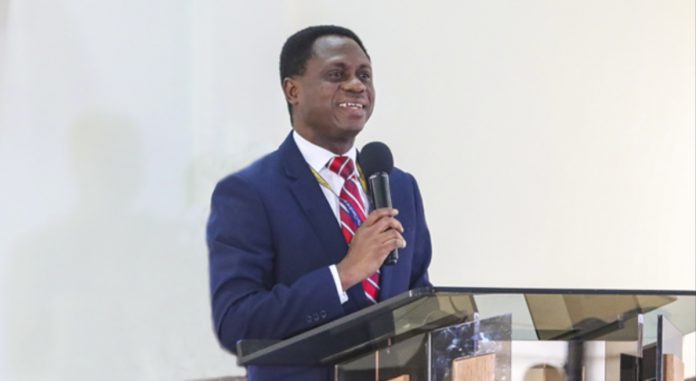 Apostle Eric Kwabena Nyamekye, the Chairman of the Church of Pentecost during the opening session of the 2019 Global Ministers Conference being held at the ultra-modern purpose-built Pentecost Convention Centre located at Millennium City on the Gomoa Fetteh Land, challenged all apostles, prophets, evangelists and pastors present to desire something greater than the Azuza Street Revival that took place over 112 years ago.
The Azusa Street Revival was a historic revival meeting that took place in Los Angeles, California. It was led by William J. Seymour, an African American preacher. It began with a meeting on April 9, 1906, and continued until roughly 1915. The revival was characterized by spiritual experiences accompanied by testimonies of physical healing miracles, worship services and speaking in tongues. The participants were criticized by some secular media and Christian theologians for behaviours considered to be outrageous and unorthodox, especially at the time. Today, the revival is considered by historians to be the primary catalyst for the spread of Pentecostalism in the 20th century.
Apostle Eric Kwabena Nyamekye revealed that God is more than able to do something greater in our days than the days of old. He challenged all ministers of the church and ushered them into prayer to desire a fresh anointing, fresh oil, and fresh power being evidenced and accompanied by the miraculous Hand of God. He added that the 2019 Global Ministers Conference should not be a mere meeting where one will be clad in beautiful suits and listen to talks but a time of divine transformation and release of power to take possession of nations.
In his opening address, he spoke about the Church's Vision 2023 under his leadership as Chairman of the Church of the Pentecost, the core mandate of the church, individuals and ministers as we garner the strength to possess the nations for Christ.
The 2019 Global Ministers Conference which commenced today 22nd January will come to an end on Sunday, 27th January 2019.