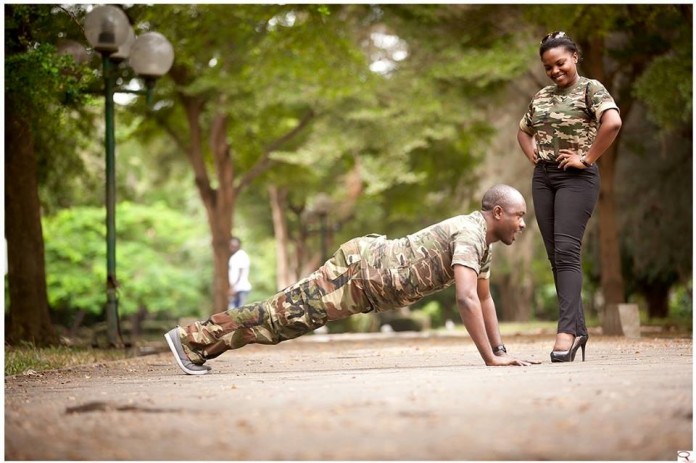 Isn't it so lovely? Wow! This is beautiful but we have decided to caption it 1000 press ups to the woman I love. 
Do you remember some of the things you did for love? Take a look at your photo album and you will be shocked to see some of the pictures you took some years ago.
Wait a minute! Who said love, relationships and marriages are boring? You've got to make it interesting yourself.
Stop looking at the bigger things that can make your love life interesting and enjoyable. Sometimes, it is the little things you overlook that work out the magic in love for both of you.
I have seen so many people who are really rich but aren't happy in their marital life. Money is not everything. The little things count.
The loving marital relationship that is always full of happiness is not the kind that is not without problems but the one that both couple decide to work it out to achieve a common goal.
Perhaps, you can also try something different from 1000 press ups to the woman you love.