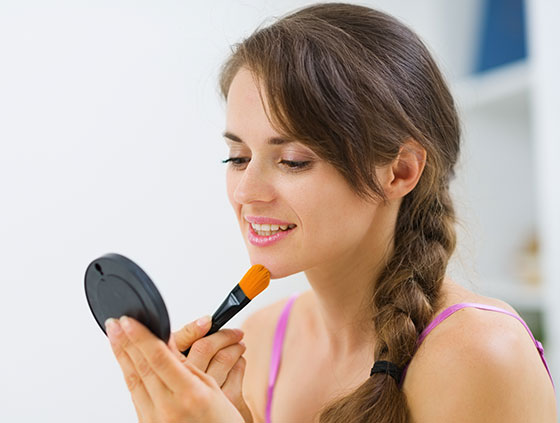 It is very interesting to know the kind of questions women ask men and expect an expert answer from their men when they are dressing. Some of these questions range from the men giving answers as experts in fashion, cosmetics, make-ups, etc. Men are expected to give good judgement of the appearance of their wives and ladies.
Your comments as a man are very important. Sometimes, most of these questions are just meant to seek your endorsement to tell them that it is okay to wear that dress they desired to wear. Humbly tell your partner about your views if you feel uncomfortable about what she is wearing. Your displeasure about a particular attire or dress she wears could be discouraging and affect her mood, hence may be the need to change her dress.
Men, give your candid opinion when asked questions about her dress. Do not brush off such questions especially when it becomes a norm and just say anything. If your wife is disgraced in public, then know that you are disgraced. In the same way, the glory comes back to you if she appears resplendently dressed.
Sometimes, some men may get pissed off and wonder why women cannot check out all these in front of the mirror. No! The mirror only reflects what is presented in front of it but cannot give a good judgement and advice. As a man, you must know that you are also a mirror, a judge, a fashion expert, make-up artist, cosmetologists, commentator, etc.
21 Questions Women Want Men to Answer When Dressing
What colour of dress should I wear?
Does this dress fit me?
Am I looking fat in this?
Is the dress okay for the occasion?
Is the colour combination okay with my shoe and make-up?
Is my makeup okay or too much?
Does my shoe match?
Does my panty line show in the dress?
Is my dress too short, tight or long?
Can someone see through my dress?
Is my back okay?
How about my hair? Is the hairstyle okay?
Should I pick a purse or handbag?
Should I wear a smaller or bigger belt?
Will it be too much to wear chain, bangles, and necklace?
Which is better: the smaller or bigger earrings?
Is my bra strap showing?
Is this dress revealing too much?
Do I look ugly in this dress? Oops! (Men, Be careful what you say)
What are your general impressions and comments about this dress?
Will you feel okay if I wear this?
Are there more questions that need to be answered by men when women are dressing? Tell us by commenting with your answers.
Thanks for reading this article from www.infochristo.com. Please feel free to share with your friends and love ones especially your male friends who need to know these.