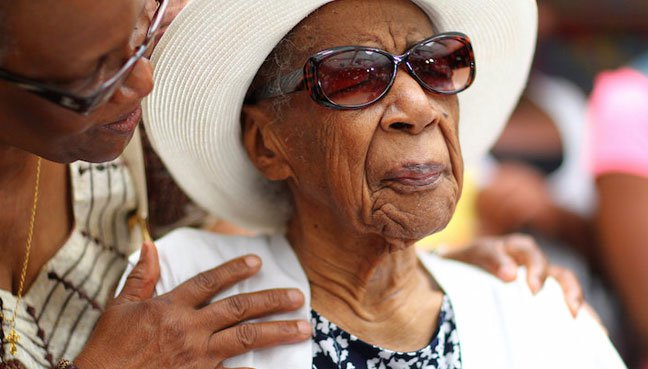 Quick Facts of Susannah Mushatt Jones, The World's Oldest Person Who Dies at 116
She was born at Alabama in 1899 (May 13)
Died at age 116 after 10 days of illness
Became the world's record holder in July, 2015 by Guinness Book of Records.
Her secret to long life was have enough rest and ate bacon daily.
She was married for a few years.
She has no children.
Susannah Mushatt Jones, the world's oldest person, has died at age 116 in New York.
She died the night of May 12 at a senior housing facility in Brooklyn, her home for the past three decades, Robert Young, a senior consultant for the Los Angeles-based Gerontology Research Group told the Associated Press.
She had been ill for the past 10 days, Young said.
In July 2015, Jones became the record holder for the Guinness World Records title of oldest living female. She was given the record on her 116th birthday.
What was her secret to a long life? Sleep and, bacon, Jones said in 2015. She kept a steady diet of bacon, eggs and grits for breakfast. A sign in her kitchen reads: "Bacon makes everything better."
Jones, one of 11 siblings, was born in 1899 near Montgomery, Alabama. After graduating high school in 1922, she worked in the family business picking crops. She later worked as a nanny in New Jersey and New York.
In New York, Jones started a scholarship for African American women to go to college. She was also involved in her public housing's building-tenant patrol until the ripe age of 106.
She was known as "T" (short for auntie) to her 100 nieces and nephews. Jones did not leave behind any children. She was married for a few years.
Now, 116-year-old Emma Morano, of Verbania, Italy, is the unofficial world's oldest person.
Source: usatoday.come