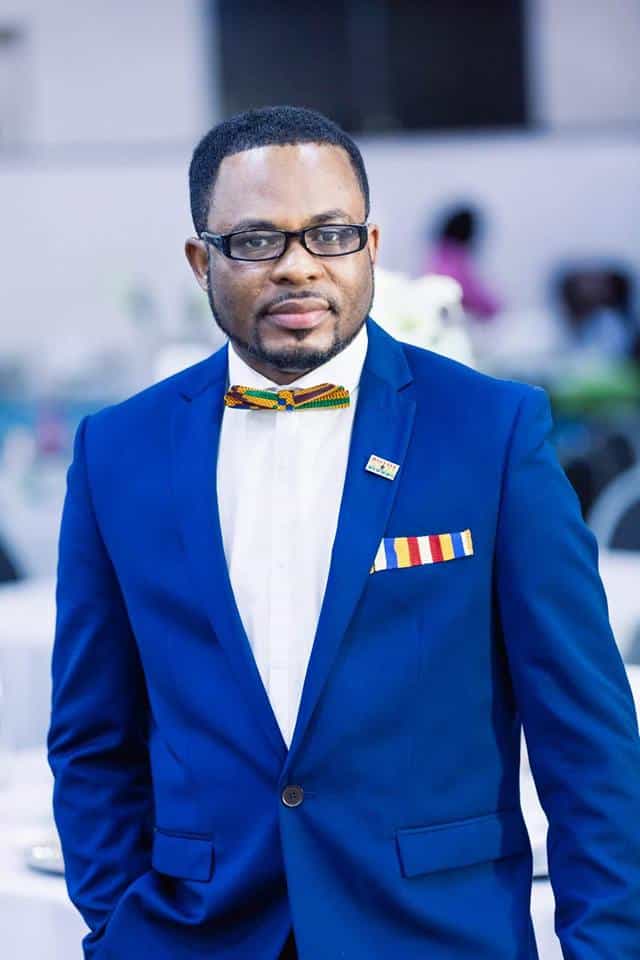 "Destruction comes to us, not when we don't know how to pray, but when we keep quiet and accept ignorance as the new norm", Ferdinard Senyo Lawson Author.
Sometimes, blowing your own horn is the only way to save the masses. Last year May, I was invited to deliver a talk on DEMENTIA in a church in Wembley, London. In fact, I was lost and confused about the topic knowing very well how my people (some Christians) would view this. I resorted and enquired of the Lord as to what to present to His people.
I then settled in my spirit to present on "CHRISTIANITY AND DEMENTIA". After my 1 hour and 30 minutes presentation, the head of the church developmental and education called me to congratulate me for my professionalism, effective communication skills and knowledge displayed in delivering the HARD TOPIC ON CHRISTIANITY AND DEMENTIA.
Last week, I saw a video of an elderly or old woman being stoned and lynched to death because to the morons, ignorance and demonized people standing aloof chanting that, "she is a witch and must confess".
For some few days, my heart kept bleeding into my chest like someone about to develop diaphragmatic hernia or like a woman with issue of blood for 12 years. I didn't know what to say or write but today, I have developed the courage to inform my fellow Christians that, not all old people are witches or wizards.
In any case, grandma, Madam Akua Denteh (90 years old) was not a witch. With my 20 years experience as a healthcare professional (not a false prophet), I can tell the late Madam Akua Denteh might have suffered dementia which probably made her inability to remember or say the right things. So sad!!
It saddens my heart to see how evil many of us so called tongue speaking Christians have become towards our elderly, forgetting that, old age is a blessing. Many of our youth, young adults and middle age people are dying so quickly like flies over dead meat and poisoned carcasses, yet we are not asking ourselves what could be the reasons for their lives being cut short
Another thing that spears my heart is our desire to be rich overnight without going through the process of learning, working and humbling ourselves. We have made some so called false prophets and preachers to turn us into zombies replacing our mind with stones, our heart towards our elderly parents with vain words of prophecies.
Sometimes, some of us healthcare professionals are to be blamed for the ignorance most of our people, church leaders and workers operate with. Yes, I said it. Why do we sit down in pews to be fooled, turned into zombies and idiots by some of these uneducated and unlearned leaders who are only high on prayer drugs but, not sense drug to reason and act like true leaders to educate us on how to treat our elderly with dignity and respect.
Why do we sit down and allow families, and parents to be torn apart like a lion devouring its prey despite all the knowledge and professional training we have had over the years! Yes, why?
I am not happy at all by the way and manner the late madam Akua Denteh died. Of course, it is the most inhuman thing to do to someone who has suffered and overcome world wars, Pandemic and epidemic of diseases such as Ebola and now Covid-19. Someone we could all be learning from so as to live longer like her and guard our lives by her wisdom has been lynched to death. How dare us! Who has bewitched us all to think that an elderly person is a witch or wizard? Our hypocrisy will always be our impediment to success and greatness as a people and as a nation unless we reprogram our way of thinking, repent and ask God for true forgiveness (2 Chronicles 7:14).
IF ALL BLACK LIVES MATTER, THEN, MADAM AKUA DENTEH'S LIFE TOO MATTERS. SHE DESERVES JUSTICE! HER BLOOD WILL CONTINUE TO SPEAK UNTIL THAT JUSTICE IS SERVED. NO ONE IS PERMITTED TO DIE THIS WAY. NO!!