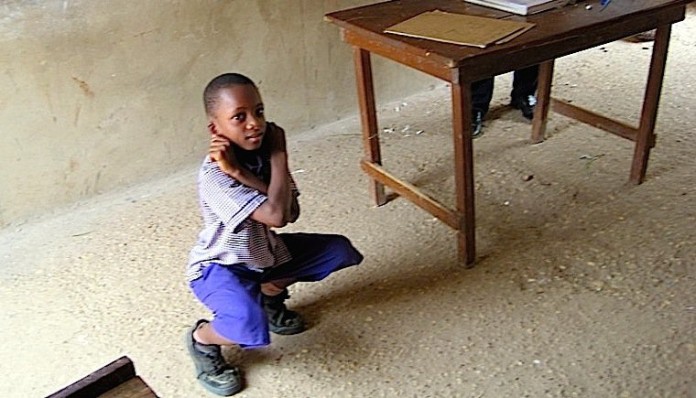 Have you ever come across a stubborn child who makes life a living hell for all those around him or her? Well, read and share this joke about a stubborn child and his teacher.
In The Health Science Class
Teacher: What is a condom?
Kid: A balloon that adults and couples use to kill innocent babies and they are happy at the end.
Teacher: Whaaat?
(Class bursts into uncontrollable laughter)
Homework Troubles
Teacher: Why didn't you do your homework?
Kid: My mother tore my homework book.
Teacher: Why will your mother do such a thing?
Kid: She tore the pages and gave them to daddy to write undertaking not to spend my school fees on small girls again.
Teacher: Hmmmm. Now sit down and do the test on the board.
Kid: Sir, can you lend me your pen?
Teacher: So you mean you came to school without a pen to write?
Kid: Not that, Sir. My father was still writing his undertaking with my pen when I left the house.
Troublesome Child Goes To School Late
Teacher: Why are you coming to school late?
Kid: My parents were fighting.
Teacher: How does that prevent you from coming to school early?
Kid: My mother picked my shoes and threw them at dad. Dad also used my uniform to beat mum.
Teacher: Oh that's bad. But why do your parents always use your school bag, shoes and uniform to fight.
Kid:  I overhead dad accusing mum for refusing to abort me.
Teacher: No wonder.
Have you had a good laughter after reading the 3 Jokes About A Troublesome Kid And His Teacher? Comment to tell us your views and share with friends and loved ones