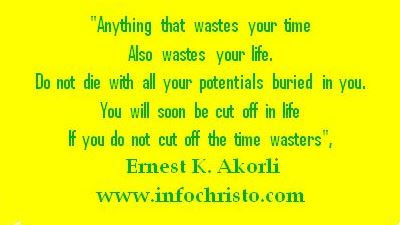 A Time Wasted Is A Life Wasted
"Anything that wastes your time also wastes your life.
Do not die with all your potentials buried in you.
You will soon be cut off in life if you do not cut off the time wasters", Ernest K. Akorli 
Read Also: Will Pastor Accept 'Fornication Money' For Church Offering?