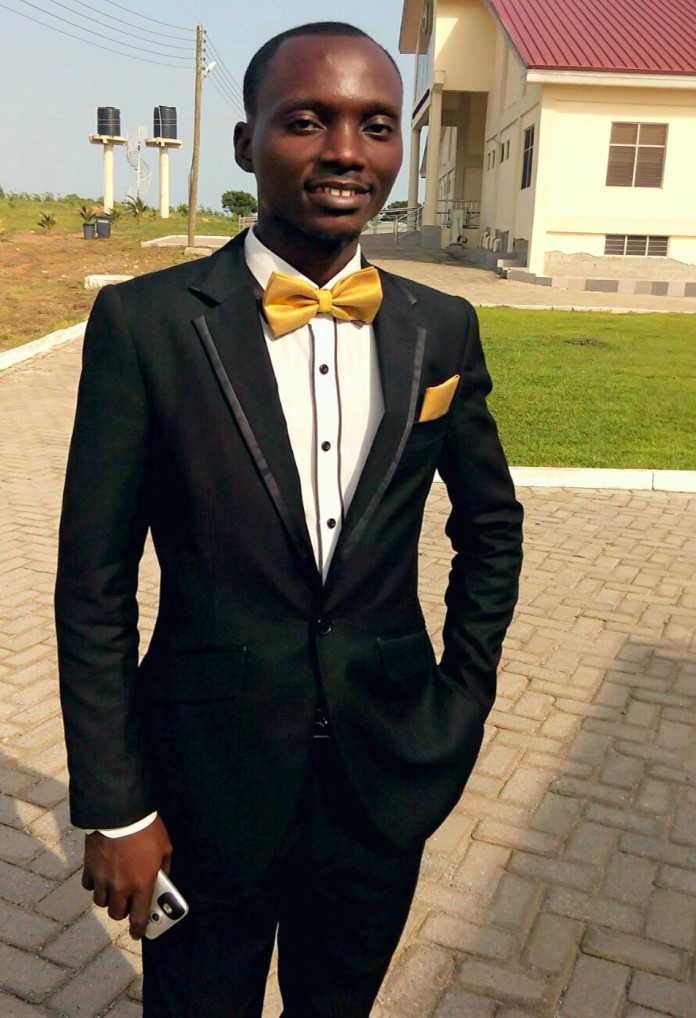 My fiancée is not a health worker and neither has she worked in any health post nor desiring to get one someday. One of the things that she is too mindful of is properly washing my hands with soap anytime I visit her.
There have been countless times that I was denied a common hug on the mere fact that I've not washed my hands when I visited. Sometimes too, she goes to the extent of using hand sanitizers after washing the hands with soap. And before I eat anything in her presence, she will make sure she personally supervises my hand washing with soap.
This attitude, sometimes I find very disturbing. And there have been times that either my visit or hers nearly got marred because of hand washing. Her reasons are simply that, a lot of people give me a handshake each day because of my position and there are a lot of infections in the environment too.
On two occasions, I got angry and told her that she isn't my mother to be commanding me and sternly warned her to be mindful of the fact that, I was washing my hands long ago before she was born. I emphatically told her that I won't permit any of those attitudes in marriage so she should be careful.
It is not that I do not like observing personal hygiene and cleanliness, she's simply too strict when it comes to issues of such nature.
Today, an incident happened at a conference I attended and that made me to remember my strict wife to-be. I had the chance to attend an international conference. Sitting in a car for long hours got my bladder heavy with urine so I decided to quickly dash to the washroom to offload the weight in my abdomen.
Surprisingly, I bumped into the main conference speaker who had also come to use the washroom and was about to walk away. We exchanged a few pleasantries and ended it with a handshake after taking his call card.
I walked away very happy in my spirit and feeling more confident to have spoken to the main international speaker who has asked me to call or email to get connected. As I still walked beaming all over, I smelled an awful scent of toilet and wondered what had actually happened.
I entered the conference room and sat on my seat. Within three minutes, all those sitting by me were staring at me as if to tell me there was something wrong but never spoke.
And it was really obvious that I was the one smelling toilet but I wondered why it should happen so. I never went to the washroom to empty my bowels but just urinate. And oh, I realized the international speaker came out of the toilet room. He did not wash his hands and unfortunately, shook hands with me.
I felt very embarrassed and left immediately to the washroom. There, I realized that there were some traces of toilet in my palm. Oh, how? Upon investigations from the washroom, I realized the international speaker could not get any t-roll from the washroom. There was only a small tissue used which could not clean everything and unfortunately, the speaker could not wash his hands because he was in a hurry to get ready for the speaking engagement.
At this junction, I remembered my fiancée who was always strict on me when it comes to washing hands. I wouldn't have embarrassed myself if I had washed my hands after using the washroom. I learnt my lessons from the handshake with toilet. For once, I give credit to my fiancée. She is right! Everyone ought to take this hand washing thing serious.
From that time, I became conscious of my personal hygiene and some health practices. I always made sure I wash my hands immediately I reach home from work. I thoroughly wash my hands before and after eating and do wash my hands properly after using the washroom. In addition, I bought a hand sanitizer and put it in my bag for easy use.
So folks, this is my embarrassing story;  a handshake with toilet. At least, I learnt my lessons from it. And now, I won't fight my fiancée anymore for being strict on me to wash my hands.
Writer: Ernest K. Akorli
Writer, Blogger, Preacher & Motivational Speaker
Email: ekakorli@gmail.com