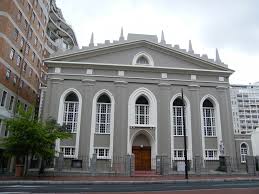 The church is an agent of peace and tranquility, an agent of change, and has the core mandate of inculcating moral values into its members. In view of these, it is logically sound to conclude that proliferation of churches should be of blessing to society but not a bane.
Christians are about 72% of the Ghanaian population; however this statistics does not show a true reflection of Christianity in our moral fabric so to speak.
Vices such as corruption, immorality, adulteration of products, theft at workplaces, lateness to work and others, are all crimes perpetrated mostly by Christians and to some extent, church leaders are charged with rape and indecent acts. It is morally right to say that the church has contributed immensely toward this canker. Simply put, most churches have shifted their attention from moral values and salvation to profit making ventures.
Often times, the high and luxurious seats are reserved for individuals who pay huge tithes and offerings. It is understandable from this revelation, when tax experts insist that the church should be subjected to tax since they make profit just like any other profit making business vis-à-vis selling anointing oil, water, handkerchiefs and charging helpless members for consultation fees.
Perhaps it is time the Christian council casts their eyes wide and clamp down all self-styled selfish prophets and pastors who operate under the guise of genuine men of God, the Christendom must desist from preaching virtues while practicing vice for the kingdom of God is at hand.
Writer: Bismark Owusu
(Teacher, Freelance writer& social commentator)
Email: nanaowusubismark@gmail.com