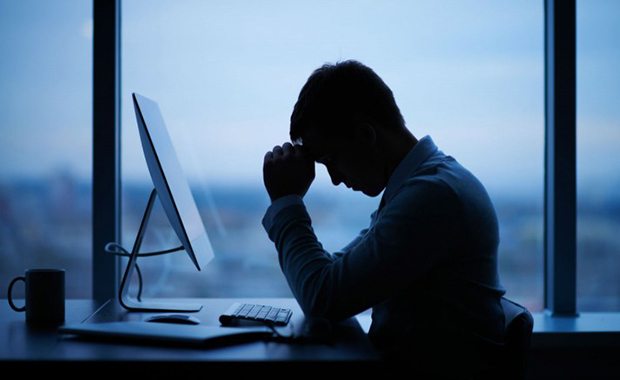 Reasons Why Too 'Normal People' Cannot Succeed In Life
'And David said unto Saul, thy servant kept his father's sheep, and there came a lion, and a bear, and took a lamb out of the flock. And I went out after him, and smote him, and delivered it out of his mouth: and when he arose against me, I caught him by his beard, and smote him, and slew him", 1 Samuel 17:34-35.
If I asked you to describe David with one word after reading the account of his encounters with the lion and bear, what will you say? MADNESS! Exactly! It's either you saw this in a movie or he's really a mad person. Period!
One striking thing you will come across after reading his story in the Bible was he chose not to do things in a normal way. It wasn't that he was an abnormal person but his actions and choices in life defied generally accepted norms and tradition.
Lessons about Normal People's Life
Normal people fear to take risk
Normal people don't go after lions and bears because of one sheep. It will be foolish to lose your life over one sheep. These are the caliber of people who will never attempt anything that involves too much risk and may seek such adventures as "crazy or stupid".
They fear for their lives
Normal people don't attempt removing a sheep from a lion's mouth. Do you want to die or it's your first time to die? To the normal person, it is safe not to try that idea or project.
Run for your life – No attempt to try something
Normal people don't take a stand to fight lions and bears…what happens to the saying "run for your life!"
Normal people will suppress and oppose anyone who makes attempt.
When David decided to challenge Goliath to a fight, most of the soldiers taught he was a "mad man"…because the popular opinion then was that Goliath was too powerful, too experienced and untouchable. The soldiers, his brothers and the king tried to oppose him not to dare anything.
It's okay to just follow the status quo
Normal people always follow the status quo and the best they become is average. In the history of the world, average people hardly make impact. They are too normal to succeed. I have seen gifted, talented and educated people who didn't amount to anything just because they were not 'mad' enough to succeed. And I have also seen people who had nothing but just a little madness… and they are making it big.
Normal people are bereft of creativity
Normal people seem to be okay and content with normal life, blessings and normal results instead of yearning for perfection, excellence and mastery. To the normal person, there is no need thinking that hard when it can be done the same old way. Normal people are bereft of ideas. There is no creativity. They take solace in longevity without creativity.
Normal people choose the easy and common road in life
Have you ever seen a mad man who follows the crowd? Never! They always do things in uncommon ways. They follow their own passion and desire. They are always alone in their own world. Normal people just add up to the number but don't make any difference in the numbers.
Normal people lack self-belief ad confidence
Never forget this as long as you live. In this life, you may succeed even if nobody believes in you but you will never succeed if you don't believe in yourself! David believed in his God and he was confident of that. The unbelief of his brothers, soldiers and the king amounted to nothing. People's perceptions and belief about you are not as important as what you belief about yourself.
A little 'madness' makes a difference
All you need is a little madness about your goals, dreams, vision and purpose in life. Refuse to be normal and act differently and see the results that await you.
Normal people see only problems but others see opportunities
Normal people see problems and complain but those who are hungry for success see problems and spot ideas and big opportunities to be great in life. It all depends on how you see and perceive situations that you come across. David saw a lion and bear but he saw an opportunity to face the worst fearful situation to prepare him for the next bigger opportunity. The Israelite saw Goliath and saw an end to their lives but David saw him and realized a nice opportunity to make history to glorify God.
Your perceived reward shapes and conditions your mind.
Normal people work for salary but mad people work for life. Are you working for a salary or you are working to add more meaning to life? The choice is yours. Dare to make a difference.
Writer: Pastor Isaac Bediako
(Pastor/Counselor/Writer/Life Coach)
ICGC, Life Temple, Swedru
Email: pamoabeng@yahoo.com
Recommended Article For You: Don't Stop Because Others Have Already Arrived