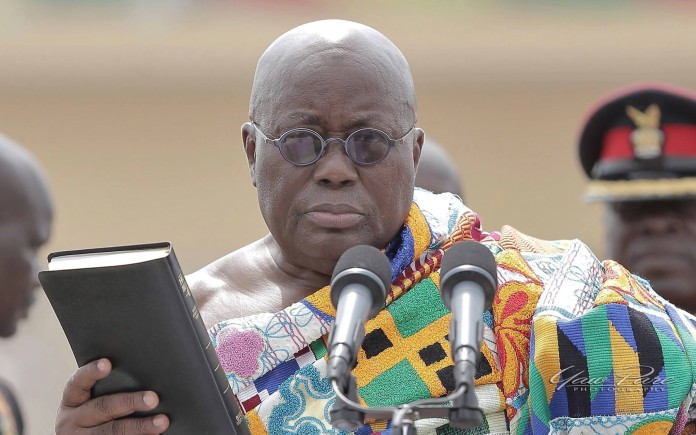 The inaugual ceremony of Ghana's President, His Excellency Nana Akufo Addo was full of verve and vitality, beautiful and glamorous display of the rich Ghanaian culture and our kente cloths.
Find below, some of the collections of the pictures from Yaw Pare and others.
The Royal Regalia Display of Rich Ghanaian Cloth
2. The Man Himself, Nana Akufo Addo Killed It In His Kente Cloth
3. Mrs. Rebecca Akufo Addo Being Flanked By Mrs. Bawumiah & Her Beautiful Daughters 
4. One People, One Nation, One Purpose, One Love
5. Hey! No Distractions Here. I'm Listening To My President's Inaugural Speech
6. We've Got Our Swag On & Patiently Waiting For Nana Addo
7. Excuse Me Sir, Where Is Your Kente Cloth?
8. We Are Happy To Be Part Of This Day
9. That Feeling When You Realize You Are The Only Person Not In Kente Cloth
10. Beautiful Display of Our Culture & Drums
Before you leave us, enjoy this funny joke:10 Rib Cracking Jokes From Ghana's December 7 Elections